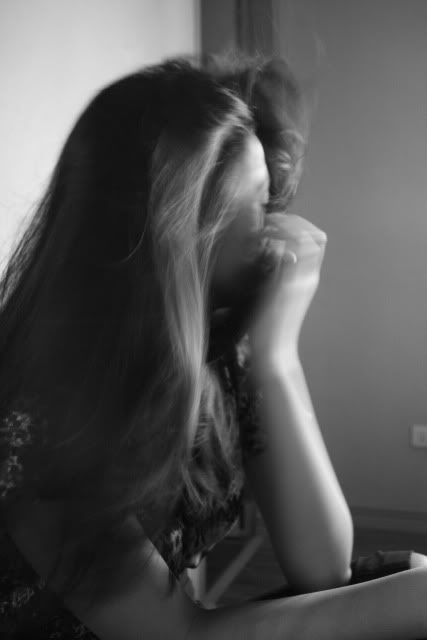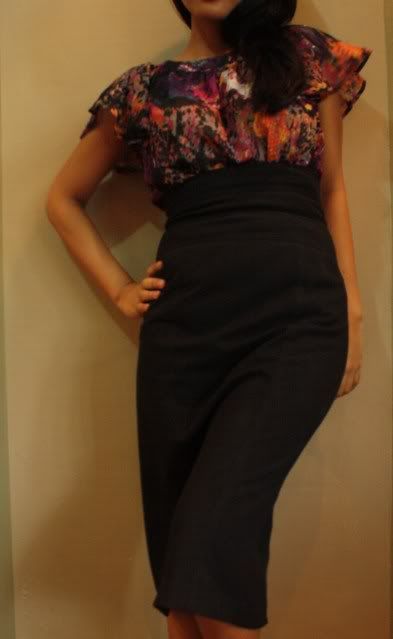 high waisted skirt: gift from my sister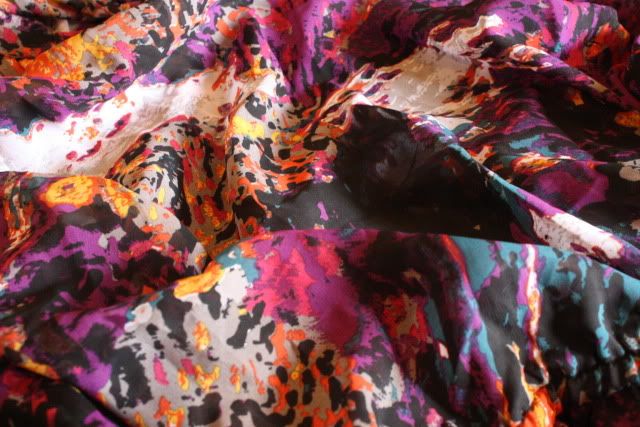 very puey: the print is almost like a canvass splattered with paint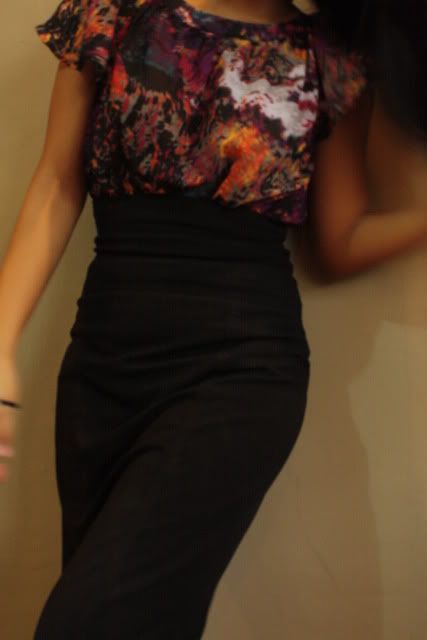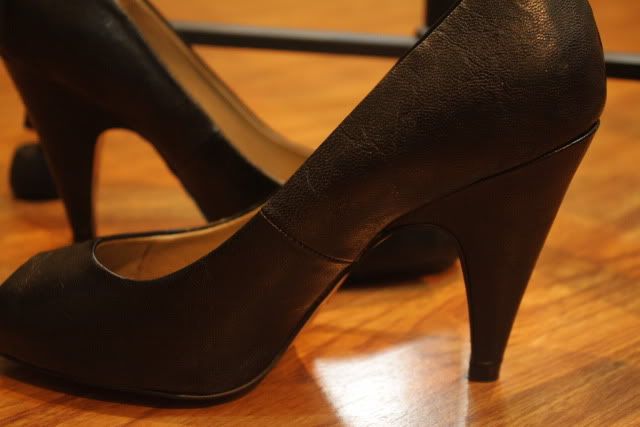 peep toe perfection: shoes, gift from my sister
it's a constant show and tell, having a blog. you might not notice it at first but day by day by day it becomes a force of habit. you can't wait to show everyone where you've been, beautiful things you've seen, cheery happenstance and so on. you're fitting a flimsy chiffon top and the first thing that comes to your head is this: type type type 'i am speechless, the detailing is just plain amazing' type type type instead of asking the store if they still have it on your size. everyone is in your so-called world, they just don't realize it. you are in a restaurant with your family and before they touch the food, you grab your camera and take that perfect shot while your poor folks are salivating. but they let you be. they know the drill already. they smile when you call it, well, at times they do. your sister buys you stuff because she read once in your blog that you want this and that. you comment on other blogs and they comment back, you say hello and they say hi. your brother brings you home cake that you have not tried yet, in the hopes that you will like it and yes-feature it on your blog.
it's a constant show and tell, and you yourself is in it. you relish every page visits. you think of happy thoughts and eat chocolates daily so can write all the happy things so people will think you are happy. you want to have the style instincts of rachel zoe and the looks of penelope cruz when you wake up one day, and you end up waking up pissed every single day.you may not write like zafra does, but still, you love your imaginary twisted little world.
you are harold and you hold the purple crayon.
p.s. you want claudia schiffer's height too.