wish i was born with long, delicate, candle-like fingers.
hands that can make a living on its own.
blame it on genetics.
digging my fantasy red polish though. i was never a red polish kind of girl at all, but now i can't go back to taupe. weeks ago was on to a darker shade of red, almost maroon,
now it's screaming red.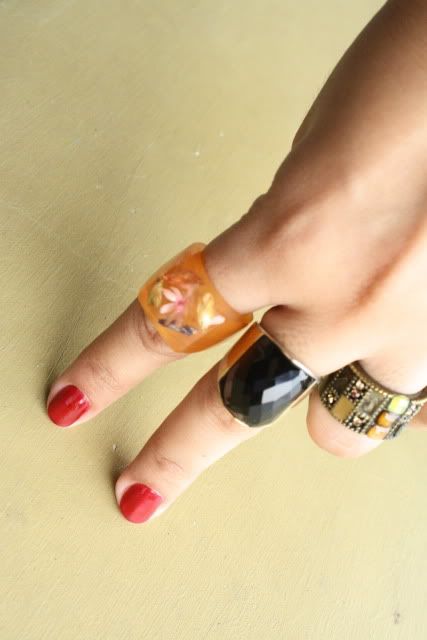 it is candle-like. the big, fatter ones. hahaha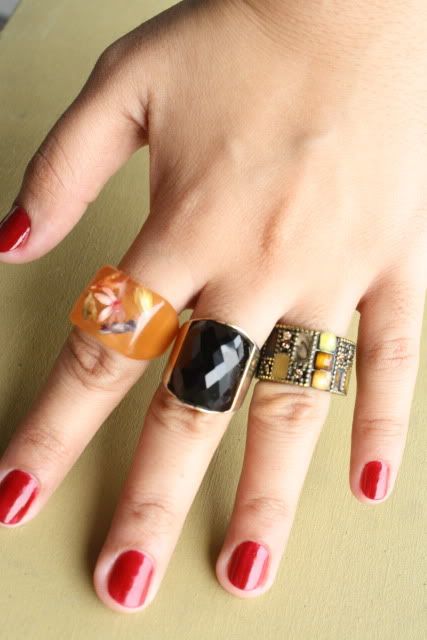 rings from left to right:
cindy carol, tomato, and h&m.
don't forget to shout at my shoutmix box:)