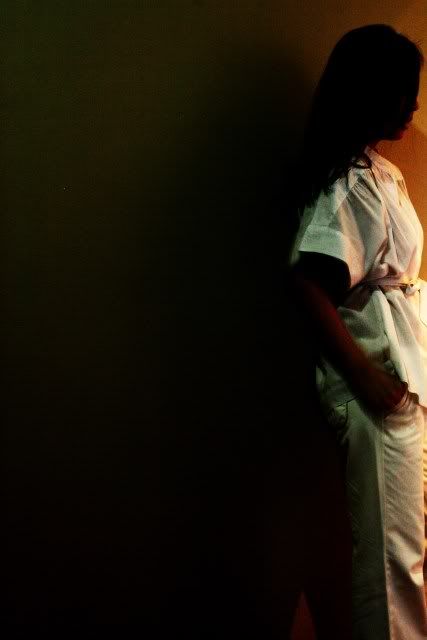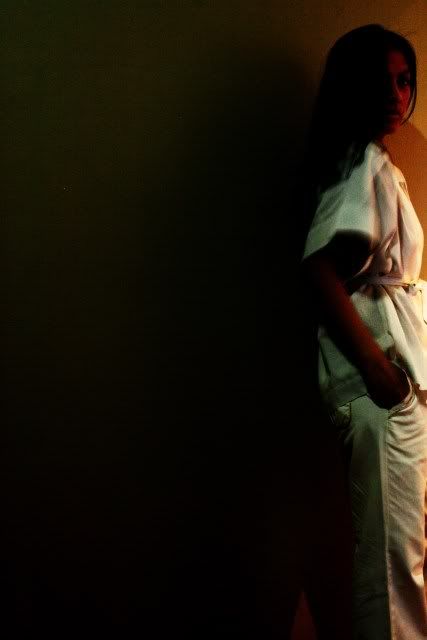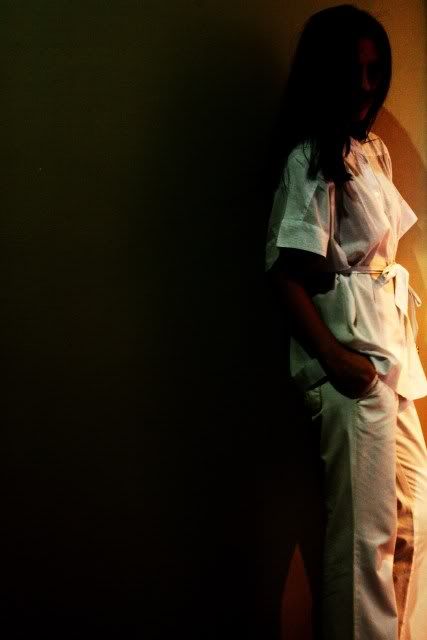 i have an uncanny talent of wearing anything white and finish the day unscathed and stain free. they say white's gonna last you till lunch but if you're cautious enough (ice cream is a no no!) you'll graduate with flying colors. our mantra: no pain for the vain!
got flair for androgynous dressing. before the whole boyfriend jeans and white crisp shirt saga, there was joan bitangcol.i've always adored joan's take on cropped shorts, men's watches and the now ubiquitous white shirt(my last year's uniform) bumped into her one time while she's doing an outdoor shoot and she looked so effortless .she's the epitome of cool. no one can rock a paul smith men's shirt the way she does.
the key is to have that certain yabang factor pamulsa look:).
top: MEXX (70% off)
pants:shapes