nuvali is the new paseo. and pretty much the pasyalan aside from sm:). before, the reigning princess is conti's (and a selen-eleven on the corner). now there's italianni's and florabel ready to de-thrown conti's.
nuvali at night. klitmunch lanterns strategically scattered like tumbleweeds. i hate lanterns!(ows)
with head coach jayps teaching me to cross my legs (the 'crossover') ala-bell daza. now, where did that angie pout came from?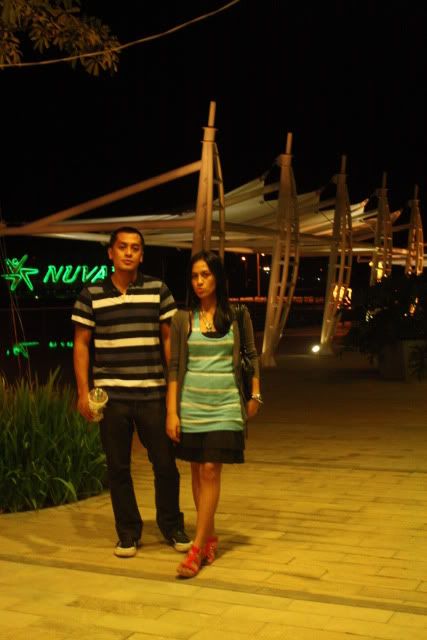 sta.rosa's becoming a starbucks nation. 2nd branch here at solenad.
i like it here better. less crowd, less mistake heee. you can sip your coffee quietly, away from EVERYONE.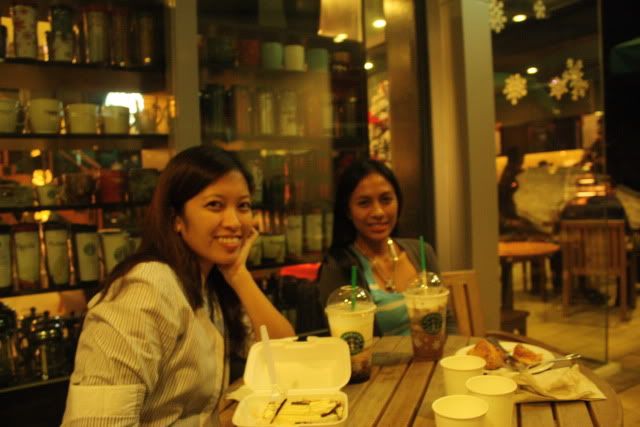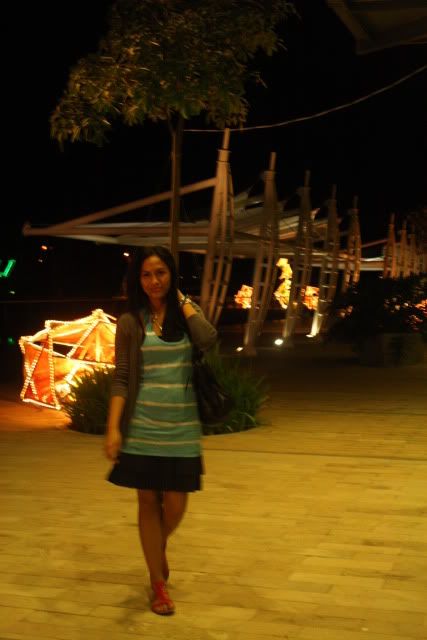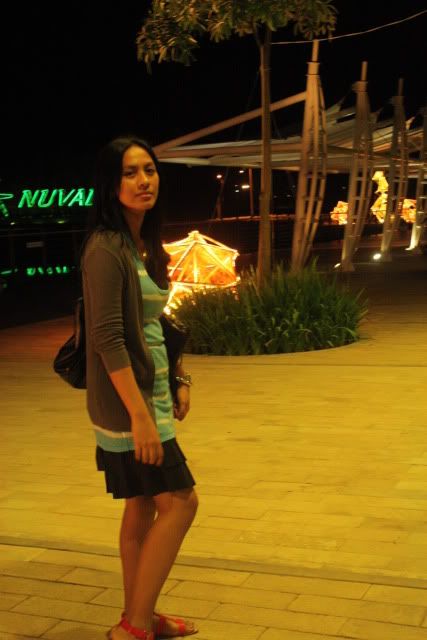 i am cardi crazy right now, sors. yesterday bought two brightly colored cardis from the shopping mecca of us frugal, divi. a cardigan is a great way to downplay an outfit, thrown in when it gets chilly(in my case, all the time) or if you decided to be blake for the day. i veered away from it for too long, now, i am making up for the lost time, come to mama!
scored some great tanks too from the night market just outside the mall. i am still figuring out though if it's pour homme, either way i'm good.
tank:gap from oman, but made in the philippines:)
flats:pm
skirt:glamourstudio